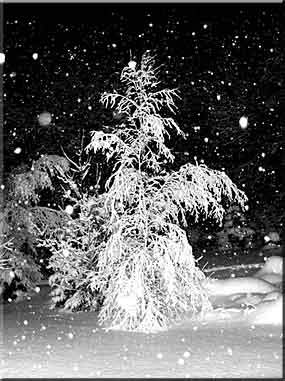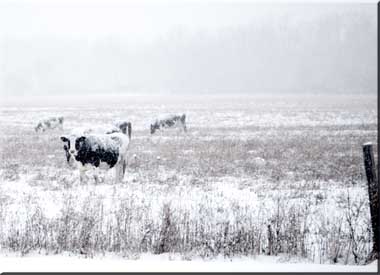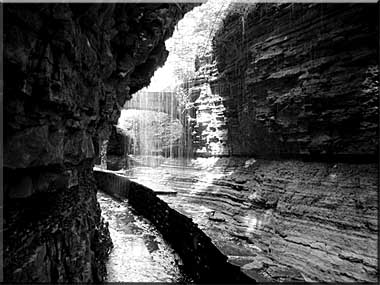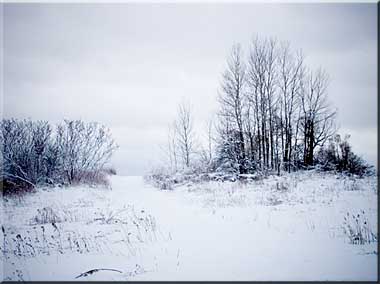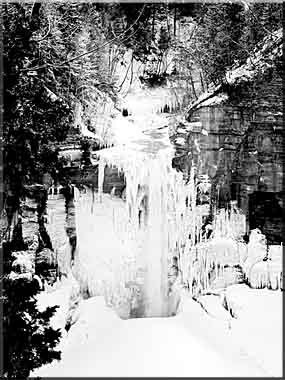 Winter in upstate New York presents a pristine
beauty, which brings out the best of my skills in
composition. My whole emphasis is on line, mass,
and light. The subject of the photograph must
draw together those three elements to invest an
emotional content to the image
Move the cursor over each thumbnail to increase
its size. Click on the thumbnail to see an even larger
version.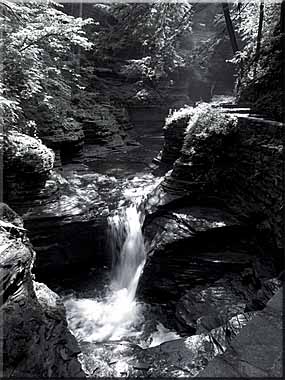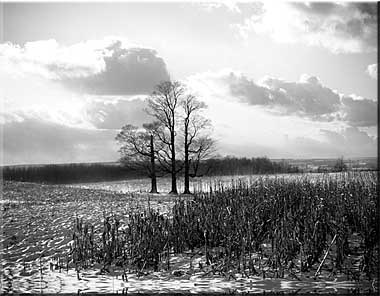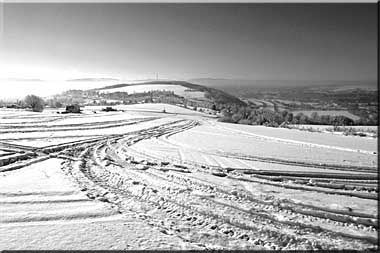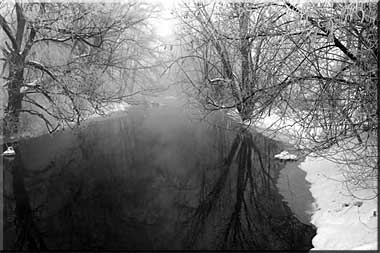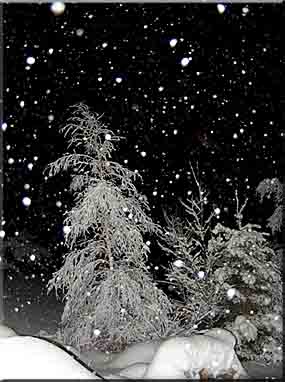 Fine Art Photography
The very phrase, "fine art photography," can start an extended
debate that will touch on each of those words. The phrase may
well come from an attempt in the past to differentiate certain
items from other items produced for utilitarian purposes - fine art
versus utilitarian craft. I tend to think that every object embodies
a combination of art and craft. The major difference is how close
the object comes to either end of the continuum. Furthermore, any
piece of fine art, including fine art photography, must exhibit
excellent craftmanship if it is to be considered as fine art at all.
It Depends . . .
The question of whether there is such a creature as
"fine art photography" is usually answered as "It depends . . " The
majority of the interested public, however, agrees that certain
categories of photographs can be classified as fine art. But when
you consider that many photographs coming from newspaper or
magazine assignments are considered so excellent as to be fine art,
I think it all boils down to quality.
Landscapes as Fine Art Photography
My photographs range from naturalistic landscapes of
fields and waterfalls to abstractions of natural objects. The "Two
Willows in Winter" on the home page is almost an abstract
landscape photograph in that the two silhouettes represent that
entire winter day when I went out to photograph.
I find a great sense of peace and pleasure when I am deep in a
natural landscape and I wish to convey that peace through my
landscape photographs. Thus, in order to communicate my
emotions to others, even to have others share these emotions,
I am involved in making fine art.
Abstract Photography
Abstract photography is generally considered as fine art. My
delight in abstract photography comes from the compelling interest
I have in focusing on the minute details that make up the beauty
in those landscapes that I admire. When one looks closely at the
small objects along the side of the path, the subtle colors and
intricate forms of the roots, stumps and rocks can dwarf the impact
of the surrounding landscape. For me, the making of abstract
photography lies in concenrtaing on one small part of the whole and
distilling the beauty and emotion of the entire landscape into that
one lovely detail. This is the very stuff of fine art photography.
My abstract photography is made primarily for my own pleasure,
with hopes that others will take similar joy in the details. The
landscapes I take for myself, too, but also for others, knowing that
I am working in a more universal visual language. Yet I am
convinced that landscape photography , when done with a good eye
and great craft, fits comfortably into the category of fine art
photography.
In the final call, if my photographs engage your imagination, your
emotions, and your mind, I will feel that I have succeeded in creating
something worthwhile.
Slide Show of my Abstract Photography
If you are interested in seeing more of my abstract photographs, here
is a Gallery Slide Show of a number of them. To return to this page you
will may click on the "return to gallery" links on the slide show pages.
The abstract photographs can be ordered through the Prices page.